---
Special Humbuckers
---
For many years, humbuckers have been available with coil taps. Normally, this means the ability to use one coil instead of both.
However, coil taps can be placed anywhere between the start and end of the (two coil) circuit. All of our special series humbuckers have more than one coil tap.

 

The Fire models and the Ghostrider have one coil tap in each coil, providing the ability to switch between a bright humbucker sound and a darker, fatter sound.

 

The Fire series also have two coil taps but intended to be switched independently. One of them operates to switch between a balanced humbucker sound and the slightly sleazier sound of an unbalanced humbucker. The other switches between a humbucker sound and a bright "single coil" style sound. Each of the Fire series produces exactly the sounds of two standard humbuckers.
---
Star Series
Twin coil taps. One for a single coil style sound. One to switch between balanced and unbalanced coils. Specs same as two standard models.
---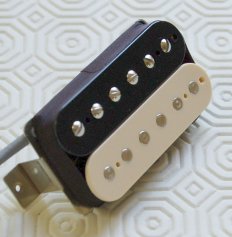 Wolf Star



A Nightwolf and a Barghest in one switchable pickup. Same specs, same tone.



Alnico II Magnet
---
Dragon Star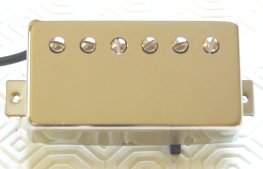 A Phoenix and a Pegasus in one switchable pickup. Same specs, same tone
Alnico V Magnet
---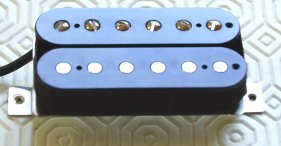 Dark Star

A Gryphon and a Basilisk in one switchable pickup. Same specs, same tone

Alnico V Magnet
---
Ghostrider
The Ghostrider has a common wiring layout to the Fire Series but has a very specific target. Tapped on both sides, the winding matches that of a typical Filtertron, just placed on a full sized humnucker frame and bobbins. It also has the double thickness (1/2") Alnico 5 magnet needed to get the proper amount of sizzle and pop. When iused full, it sounds very much like the Vampire Lord but with sionme extra aggression.


Alnico V (1/2") magnet, Neck 9.7k / 4.1k, Bridge 12.4k / 4.7k
---
Fire Series



One bright humbucking sound, one hot dark humbucking sound. Parallel coil taps in both coils
---
Earth Fire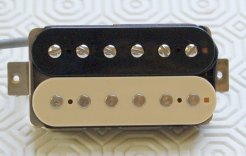 The bright sound is fat and clear. The hot sound is middly and dirty


Alnico II magnet. Neck 13.1k/8.0k, Bridge 14.8k/8,7k
---
Storm Fire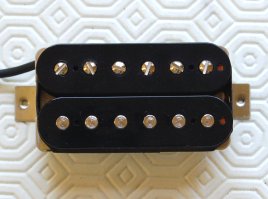 The bright sound is clear and sweet. The hot sound is well rounded and full


Alnico V magnet, Neck 13.4k/ 8.0k, Bridge 15.2k/8.7k
---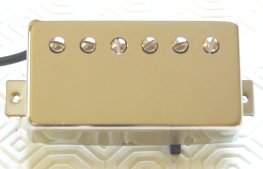 Mountain Fire


Thicker toned than the Storm Fire but similar brightness.


Alnico V magnet. Neck 17.8k/9.5k, Bridge 20.4k/10.7k