---
Luthiers and Custom Guitar Builders Offering Gemini Pickups
---
JJ Guitars

JJ Guitars is one of the best names in British guitar making. JJ fitted Gemini Cherubims to relaunch their Jewel range. After supplying Simon Townshend with a set of Phoenix humbuckers in his Retro Luxe, Jeff has fitted another set into an absolutely gorgeous dark cherry Electra which he will be using as a demonstrator. JJ also use Mountain Queen mini humbuckers


---
MacPherson Guitars

Dan MacPherson has long been renowned as one of the UK's top luthiers. As DM-Guitars, he provided repair, finishing and ghost building services for many of the best known guitar makers.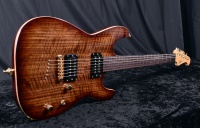 In recent times Dan has focused increasingly on developing his own range of MacPherson guitars, with such success that he has now ceased all his DM-Guitars work to concentrate solely on building gorgeous new MacPhersons.


---
Guitar Of Stone

Saul Fiori of Guitar of Stone is fortunate enough to live in Tessin, an outstandingly beautiful region. Tessin also provides a source of beautiful stone that SAul uses to create unieqe guitars





As well as stone, Saul uses a lot of Gemini pickups to create equally stunning tone, especially Vampires, Vampire Lords, Chimeras and Valkyries


---
Franfret Guitars

Franciso Rodriguez has the good fortune to live in A Coruna in Galicia in the very north west of Spain. There he builds guitars in both traditional forms and his own unique designs.


He combines Spanish passion and style with the highest quality standards and a great appreciation of tone.



---
Xperience Guitars

Cat and Jenna are definitely tone gurus. They have a vast knowledge of all guitar and tone related issues. They are using Gemini products on two exciting new guitar designs and also maintaining a select stock of Gemini pickups for retro-fit. If you're in the Nottingham area, they welcome visitors by appointment who want to try things out.


---
Jesselli Guitars

[Pictures coming soon]

Joseph Jesselli chose a set of Spirits and a set of Nymphs for one of his exhibition grade guitars. Given Joseph's remarkable work on his "normal" guitars, when he sets out to do something special, it's truly out of this world. Joseph has also used Satyr Mini Humbuckers and a Dragon Star humbucker.


---



Onyx Forge (U.S.A.)


Roy Bullis's Onyx Forge guitars combine creative design and high quality engineering.


---



Royale Pickups

(UK) by Gemini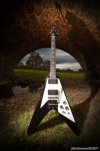 Gemini Pickups make the entire range of Royale Pickups, including the Andy Powell signature humbuckers, exclusively for

Royale Guitars. As Kev is currently unable to work, anyone needing Andy Powell Signature Pickups should contact me by email.



Kev (Chilcott) sets himself the highest standards imaginable for craftsmanship, and meets them.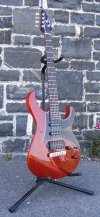 ---
Davemeg Music

(UK)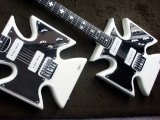 Dave Megannity is more versatile than most. Acoustics, basses, electrics, mandolins, Irish harps, bowed psalteries.


---

Guyton Guitars (UK)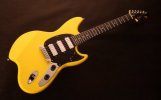 Andrew Guyton is widely acknowledged as one of the finest luthiers in the UK. He pays great attention to the details that count, while keeping everything understandable for the customer.